In Praise of Passports
For the second edition of our digital magazine we asked visiting anglers who have used the Fishing Passport over the past year to write about their experiences.
Our first contributor is Tim Rolston, an author, journalist and fishing instructor originally from the West Country now residing in South Africa, who used the Passport scheme for the first time in June.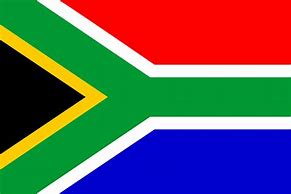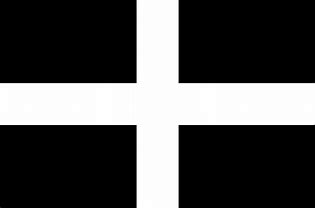 I was born to fish. That probably sounds a tad egotistical, but the reality is that when I was very young all I wanted to do was fish.
I collected floats, hooks, split-shot, and usually had live maggots tucked away somewhere in the garage. When most of my peers were out playing soccer I was memorizing "Freshwater fishes of the British Isles".
I grew up in North Cornwall in an environment where I could safely head out on my bicycle for a day with fishing rod strapped to the cross bar and nobody would worry. I fished bait for carp, tench and eels. I fished worms for trout, first ledgered and then upstream, (a tremendously effective style and today probably the bait angler's version of "Euro-nymphing"). Then I started spinning for trout until, at the age of twelve and with library book in hand, I decided it was time to "teach myself" to fly fish.
In those days fly fishing meant trout (for me, mostly in the insignificant and turbid brooks of my home county). If you were wealthy, fly fishing might have meant salmon and depending on your geographical location you could have targeted grayling or chub too. But that was about it.
Today that picture has changed. Now anything that swims is a rightful target, from carp to marlin, bonefish to mullet and, of course, myriad other exotic species including peacock bass, dorado, aruana and piranha. As I said, pretty much anything with fins is open for business, limited only by your imagination and perhaps your travel budget.
But there has been an equally major change to the way we fish and where we fish in those decades over which I have tried to hone my skills. In the early years I could never understand how those library books described seeing fish in the water (the rivers I cut my teeth on would never have allowed for that) and then, descriptions of massive Ephemera Danica mayflies. What were those?
I never saw such a thing except in a book. My fishing world was restricted to waters within cycling distance and even had that not been the case, many more well-known waters were private, syndicated, or priced to mean that the average angler never really got the chance to wet a line on them.
---
"Fisheries that were once out of reach have opened up to ordinary anglers.....and what a glorious change it is."
Since that time I have moved countries: I currently live in South Africa and my fishing experience has grown considerably since those early days casting into a water hazard on the local golf course. I have competed in several World and Commonwealth Championship events. I have published books on fly casting and fly tying, become an FFI Certified Master Casting instructor and operate a guiding business in Cape Town where I now live.
The one thing that I had virtually never done was to fish more well-known fisheries in my home country. They were simply out of reach in the early days before I headed off on my international adventures. Out of reach as a consequence of geography, transport and finances.
Today that has changed and what a glorious change it is, passport schemes opening up waters to ordinary anglers all over Britain.
My first exposure was the Westcountry Angling Passport in Cornwall and Devon and the Duchy Fishery on the East and West Dart. I got to fish rivers that I had lived near in my youth but had never been able to fish. Then, last year, hoping to combine some time visiting family with some much needed fishing (fishing guides rarely find the time to fish), I discovered the Wye and Usk Foundation's Fishing Passport. Here were a plethora of beats on some well-known trout and grayling rivers, famous rivers really, all available to anyone who was prepared to follow the rules and cough up a few quid.
Not only did it prove to be a fantastic resource but the ease with which bookings could be made and the degree of assistance I received from enquiries at the office were out of this world. Before I left South Africa on my trip I knew which rivers and which beats I would fish on which days. I had booked accommodation in Builth Wells on the recommendation of the helpful people at the office and I was fired up to fish some waters which to date I had only read about with no small degree of envy.
My fishing started out on streams in the Westcountry under their passport system. They were not the best waters perhaps but they were fun to fish and I reacquainted myself with indigenous brown trout and the stinging nettles in equal measure. I wet a line seeking out bass in the Fal Estuary and finally experienced my first ever Danica hatch on the glorious waters of the river Lyn at Sydenham.
It seems odd that I might, after some 48 years of fly fishing, only now see a real Danica hatch but that was the case.
I would suggest that that in itself is a fair representation of the wonderful benefits of these passport schemes; to experience something so entwined with the idea of UK fly fishing and yet something previously denied me. Fortunately I was prepared for it, otherwise I wouldn't have had a fly large enough (most of my fishing at home is with patterns from #18 to #20.)
After these preliminary excursions in the South West I was ready to venture up to Wales and the waters of the Wye/Usk and tributaries. Names danced in my mind, I mean who couldn't get excited about fishing a river called "The Lugg"? The journey was uneventful, but in my experience, rather like weddings, fishing trips always have some hiccup to deal with. This time it was my newly purchased felt and stud wading boots, (strongly recommended on nearly every beat description) that were still drying out on my brother's lawn in North Cornwall as I stood on the side of the Wye
"One can choose fishing as though selecting fine wine from a well-stocked cellar."
I arranged for the boots to be couriered without delay and then had to choose between missing two day's fishing or risking life and limb on the slippery reaches of Craig Llyn. It didn't take long to make a decision as I watched trout and grayling break the surface of this glorious stretch of water. It turns out that black leather dress shoes don't make the best wading attire, but they did allow me to slide my way into position and catch some fish. The best was a grayling of probably 2lbs (at that point the damage to the dress shoes was wholly justified in my opinion, and I avoided need of orthopedic intervention too).
In the end I fished beats on the Wye, the Irfon, the Usk and the Lugg, spending close to two weeks doing nothing more than driving from place to place to sample the glorious fishing. Even then I realised that I barely scratched the surface of what was available. The scope is so great that one can choose fishing as though selecting fine wine from a well-stocked cellar. There were large waters and small, boulder strewn reaches and tree lined banks, and oh what romantic names, at least to an expat South African. Fenni Fach, Gromain and Cefnllysgwynne (and no idea how to pronounce it).
I had the most wonderful time, beautiful scenery, superb pub lunches and hospitality, great if tricky fishing during some of the hottest days the UK has ever experienced and all available to me only because of the Wye & Usk Foundation. For those who are familiar with the scheme (and its counterparts in other parts of the country) you should know that you are blessed to have such a freely available resource. For those yet to sample the delights of these waters, I can heartily recommend that you do so.
There is one sad corollary to my story: Based in Builth Wells in the heart of what seemed to me endless miles of glorious fishing, I saw only two other anglers. One was merely being educated in the joys and frustrations of double handed Spey casting below the bridge in the middle of town and obviously not fishing, the other a visiting angler from up country, sampling the waters of the Usk at Penpont.
There seems to be a real problem in recruitment of young anglers and not just in the UK. The local gun and tackle shop essentially now carries no tackle and it would seem that there are so many other attractions, perhaps better marketed to the youth, such that field sports in general have lost some appeal.
Certainly passport schemes and the access to waters that they provide are a great step towards addressing this issue. More so I can't help but think, all over the globe, that fishing tackle manufacturers, retailers and distributors need to be carefully considering where their next generation of customers is going to come from and for my money need to be putting some resources into teaching and promotion. Their future customer base depends on it.
For the rest of us, we need that recruitment, we all know that without anglers on the water, pollution, abstraction, boats and canoes and numerous other threats will hold sway. Just as things have opened up, and I am so very glad that is the case, it seems that without recruitment of young anglers such waters could become once again out of reach or not worth fishing.
I very much hope that I shall have the opportunity to visit again. It was a wonderful experience and an experience which, as I keep saying, is solely available due to the efforts of people who have done so much to open up waters.
Tim is a qualified Casting Instructor, World Championship Competitor and South Afican Team member, and has fished in a variety of countries around the world since he was a young lad. You can read posts of each day of his trip to the Wye and Usk on his blog "The Fishing Gene". Please have a look at his website if you're looking to fish in South Africa.